The founder Kelley Mason
Designed and owned by a work at home mom, the

Kozy Carrier

is a modern version of the Asian Mei Tai, otherwise known as an Asian Baby Carrier (ABC). With

wide padded shoulder straps

, a

padded curved head support

, and

sturdy durable fabrics

, the Kozy was designed for the comfort of not only you, but your child as well. And with its generous sized body, it not only supports your child throughout their legs, bum and back, but it is made to grow with your child. It can be used

from birth through toddlerhood and beyond

. . . making the Kozy a GREAT value.
With the Kozy you can wear your little one on your

back

, on your

front

facing in or out, or even on your

hip

. You can even

breastfeed

your little one in the Kozy in the front facing in position. And because of its versatility, the Kozy can be worn comfortably when

pregnant

.



If you have a child who doesn't like being confined in the fabric and wants more freedom with their arms out, simply fold up the bottom to make the body shorter. This is also great for those hot days!!



A

secret pocket

is included on the end of one of the straps, big enough to hold credit cards or money. The Kozy can also be worn reversible and some of the mei tais have a pocket (+$10) and/or extra long straps (+$5). The standard sized Kozy (65" top straps, 30" waist straps) fits *most* people (generally up to a size 20-24 and mens' size 2-3x). The extra long straps (80" top straps, 40" waist straps) are recommended for anyone who falls above those sizes or near those sizes who also happens to be very tall or for people who want to do special tying like a Lexi twist or Tibetan style. Contact me if there is a fabric you like and would like add a pocket and/or XL straps and I don't have that in stock and I can add it to my next order (longer wait time though).
---
Features at a glance...
Sturdy canvas body

Rounded "built-in" headrest which can be fold down when not in use

Bigger body - will support a newborn with their legs inside and support a toddler's legs

Tons of fabric choices

Padded

shoulder straps

A secret pocket in one of the straps big enough to hold a credit card or money or your phone

Can be worn on the front, back, or hip

Optional pocket and/or XL straps

Bottom straps come off at an angle, conforming to your body
Exclusive prints (not available on the Kozy website) - starting at $89
Nouveau prints - starting at $89
Owl Trap

100% 7 oz. cotton. Hooty Hoo! We see you. This fun and whimsical fabric is great for all ages. Come on…who doesn't LOVE a hoot owl in a tree? It will automatically make you feel smarter just by wearing it! Colors include: slate blue, sage green, rust & brown on natural background.

Available with brown straps in regular, XL and regular with a pocket.

$94 XL


Regular prints - starting at $89
Keeling

100% medium weight cotton duckcloth. Fun and whimsical. Purple, pink, green and white flowers encased in bright red bubbles (largest is 5") float through this Carolina blue sky. Sure to please children of all ages. **Discontinued print - only one left!**

Available with natural straps.

$89 regular


Powered by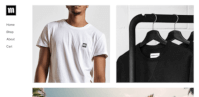 Create your own unique website with customizable templates.